29 January 2016
2016: A Big Year Ahead
Now that Honiara is returning to life as it does in late January every year, we in the High Commission are starting to focus on what lies ahead in 2016. It promises to be another big year for Australia in Solomon Islands.
As we prepare for RAMSI's possible departure in mid-2017, we'll need to start preparing for what comes next. Australia is committed to providing long-term support to the Royal Solomon Islands Police Force. In consultation with the government and other stakeholders, we'll need to start designing the next phase of that support, which in all likelihood will be delivered bilaterally by the Australian Federal Police, rather than through RAMSI as it has been for the past twelve years.
Later this year we aim to roll out a new aid program aimed at helping to increase economic growth in Solomon Islands. Although it's still in the design phase right now, we hope this program will help generate growth and investment that in turn will create both more jobs for Solomon Islanders and more revenue for the government.
We'll also be rolling out new phases of our health program; our infrastructure program; and our education and skills program. Readers might recall that during a visit to Honiara in early December, our Minister for International Development and the Pacific, Steven Ciobo, announced that we'd be committing A$50 million over the next four years to education and skills.
Much of this money will allow us to continue our ongoing support to basic education and tertiary scholarships. But the most exciting new element will be a program focussed on improving vocational skills for Solomon Islanders. Regular readers of this column will know that I've long seen vocational skills as the biggest missing link in developing the 'human capital' of Solomon Islands.
There's also much to do this year in the bilateral relationship between Australia and Solomon Islands. We hope this year to finalise both the planned agreement on a Comprehensive Partnership and a new Aid Partnership Arrangement. We've more work to do in ensuring our visa processes for Solomon Islanders are as smooth and reliable as they can be. And I hope we'll see a number of high level visits in both directions.
Within the High Commission, I'll be trying to ensure we're doing everything we can to work towards gender equality. This won't necessarily involve a lot of grand changes, but rather a number of simple, practical measures like ensuring we have a private space where nursing mothers can feed their babies; developing a clear policy on family violence; and ensuring that our female staff have all the same kinds of opportunities as our male staff.
So it's shaping as another big year, with plenty of promise and a lot of opportunities to build an even closer, more productive relationship.
***
We have a number of new starters in the High Commission at the moment. Included among them are Fiona Hoggart, who heads our Political team; and Jasmine Cernovs, who'll be heading our Economics team. I'm delighted to have two capable and experienced officers running two of our most important teams in the High Commission.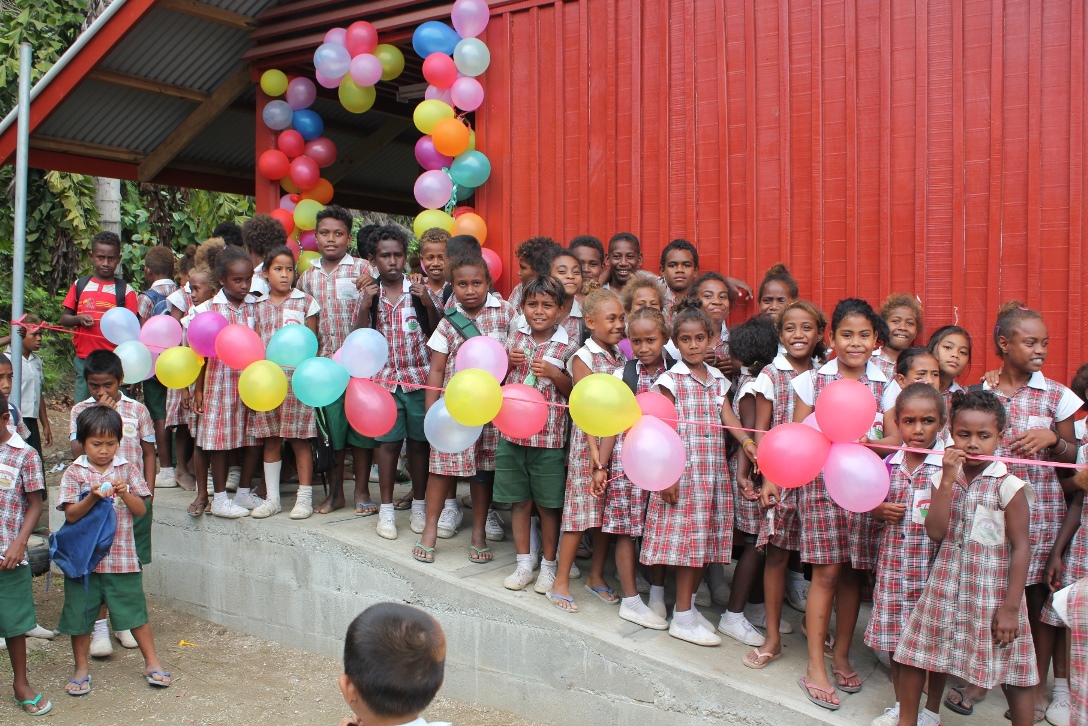 Image: Students across Solomon Islands, like those at the Coronation School in Honiara (pictured), will continue to benefit from Australia's education funding in 2016