8 May 2015
Time to Focus on Skills
This week I was honoured to attend a ceremony at the Don Bosco campus for the visiting Rector Major, the tenth successor to Don Bosco himself. Those of us in the audience heard the Prime Minister give a stirring speech about his government's vision for vocational training in Solomon Islands.
It's an often undervalued aspect of education. As the Prime Minister said, many parents and young adults in Solomon Islands believe – wrongly - that a white collar job is superior to a trade. But every country needs mechanics, chefs and carpenters as much as it needs lawyers, accountants and architects. And I agree with the Prime Minister that vocational training in Solomon Islands has been neglected for too long.
That's why we've been investing in vocational training for Solomon Islanders and will be increasing our investment in the years ahead. Over the past eight years, almost 800 Solomon Islanders have graduated from the Australia Pacific Technical College (APTC), at one of its half dozen campuses around the Pacific.
That's 800 young Solomon Islanders trained as mechanics, builders, electricians, tourism officers, chefs and plumbers. Many of these graduates have found new and exciting jobs as a result of their training; others have returned to their previous jobs with better skills, more confidence and higher pay.
While most of those graduates undertook their training in APTC campuses in Fiji, Samoa, Vanuatu or PNG, since 2013 we've been able to offer vocational training under APTC auspices right here in Solomon Islands, at the APTC campus at Don Bosco Technical Institute.
With courses in automotive and construction, a generation of highly skilled mechanics and builders is now learning their trade without having to leave the country. And we have plans to expand both the range of courses available in Solomon Islands, and the total number of places on those courses, over the next few years.
It's our response to the same gap the Prime Minister identified earlier this week - the underinvestment in trades and vocational skills. If Solomon Islands is to expand its economy and attract more investment, it'll need people who have the skills required to keep a business running.
For example, just think about what it takes to build and operate a high quality hotel - surveyors, builders, electricians and plumbers for the construction phase. Then once the hotel is operating there's a demand for hospitality staff to look after the guests, chefs to cook for them, and so on. So to get the economy moving, Solomon Islands needs a pool of people who can deliver the practical skills every business needs.
That's why I'm looking forward to participating in next week's graduation ceremony for 180 of the latest APTC graduates. The skills they've acquired means they and their families will have a brighter future. And so will their country.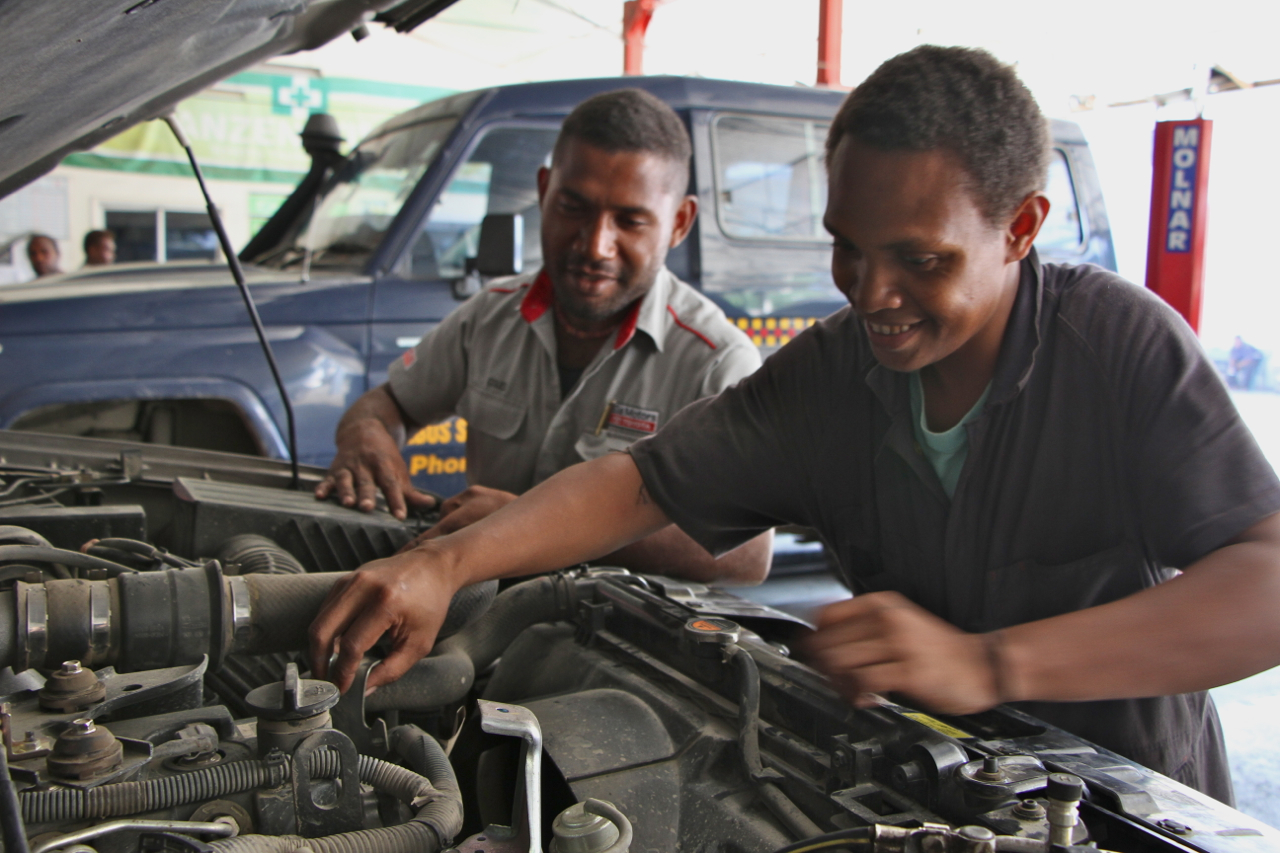 Image: A student from the Australia Pacific Technical College receiving on the job training at Ela Motors